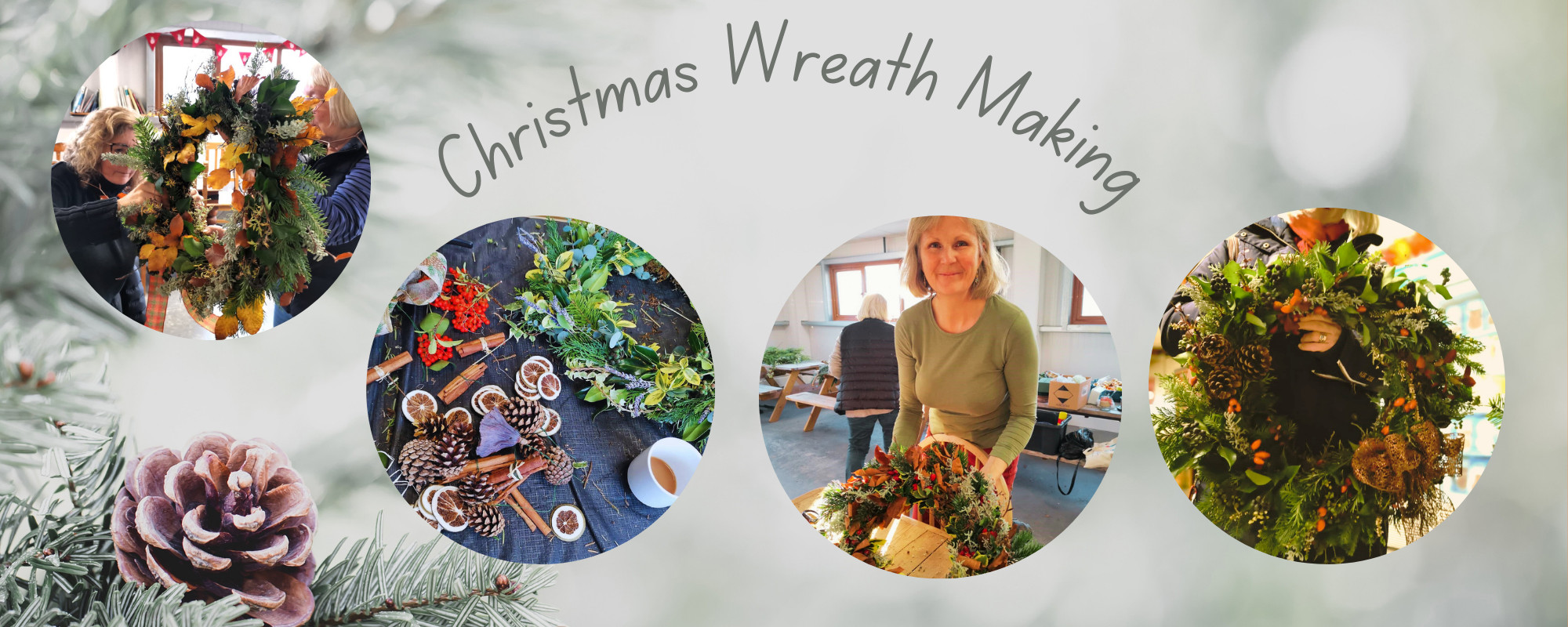 Christmas Wreath Making - Friday 1st December 2023
Making a Christmas Wreath is a delightful, therapeutic experience with the added delight that by the end of the workshop you will have a beautiful wreath to take home with you, to decorate your home or front door.
The workshop tutor - Chris Pearce - is a highly respected and talented floral art teacher and florist with a wealth of skill and experience to enable you to achieve a beautiful outdoor decoration for your home.
What's included
* Tutored workshop up to 3 hours
* Wreath pack - wreath ring, reel wire, moss, ribbon to hang and make bows, orange slices, cones, cinnamon sticks, lotus pods
* Foliage - although you are welcome to bring any favourites from your garden to include in your wreath
* Refreshments - hot drink, mince pie, farm produce samples
If you would like to make your wreath into an Advent Wreath instead, for indoor table use, you will need to also bring 4 pillar candles to put into the wreath.
You may wish to decorate your wreath with Christmas 'bling' - such as baubles, lights, glitter. That's fine, just bring your favourite decorations with you also.
Time & Date
* 9.30 am until 12.30 pm
* Fri 1 Dec
Booking
* Basket - add the number of workshops you need to your basket
* Delivery - choose WORKSHOP - Christmas Wreath Making
* Checkout - add the name(s) adults attending the workshop to the Comments box
We look forward to welcoming you to Farmer Gow's.
Finally tools, please bring
* Strong scissors or preferably secateurs
Suitable for
Book your workshop...