Farmer Gow's Countryside Education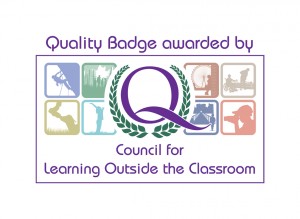 Farm Animals ~ provided by Farmer Gow's
Early Years
Key Stages 1 & 2
Adults, including the elderly
Mobile Farm

Horticulture & Aquaponics ~ provided by Smart Greens UK

'Hi, I'm Oliver and I am a co-founder of Smart Greens UK.
I am passionate about fresh fruit and vegetables. I am inspried to teach children to eat healthily. Schools in Oxfordshire, Swindon and further afield are welcome to visit my farm to learn about and how to choose what fresh produce that is grown locally and how their food is grown.
I offer School Trips to Farmer Gow's and a mobile service where I visit/engage with you on school premises.'
Early Years - Key Stage 3,
including STEM

Green Energy ~ provided by Farmer Gow's and WeSET

If you are interested in farming and the countryside, you will love a school or group trip to Farmer Gow's
---
Booking & Further Information
Booking & Expression of Interest forms
Cost
Farm Animals - school trip
Horticulture & Aquaponics
Green Energy
Adults & Children (3+ yrs) - £7/person (£5.83 + VAT)
Children (2 yrs) - £5/person (£4.17 + VAT)
Children (0-1 yrs) - free entry
Farm Animals - mobile farm
Quotation - from £150, based on what size of visit you would like - Small, Medium or Large - how long you want us and what distance you are/travel time from the farm.
Invoice - we will provide a VAT invoice at the end of the trip/visit with direct payment details.
Optional extras
Treasure Hunt
Pocket money shopping
£1.40/child (includes a farm themed 'prize')
Every trip includes
Planning service - programme of activities for your group/class.
Health & Safety advice - link
Picnic area - dedicated to your use, with sufficient tables/seating for all members of your group.
FG's staff led workshops - we encourage teachers/adult helpers to support the children's learning experiences.
Countryside play - in our 'Farmyard' and 'Adventure Play' areas.
Cleaning service - the farm is environmentally aware. Please take your picnic rubbish home with you.
Goody Bag
each class/group will receive
Farm Animals - Farmer Gow's leaflet, to share with parents
Farmer Gow's worksheet
Fun at the Farm - the Oxford Reading Tree book about Kipper and Anna 's experiences whilst on their own School Trip to the farm. 1 book/class.
Confirmation
We will send you an email confirmation with programme for your visit/trip.
School firewalls can sometimes send our email into spam/junk boxes so we will also try and phone you, when we have sent the confirmation.