Wildlife
Barn Owl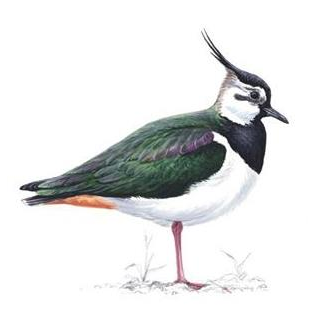 Lapwing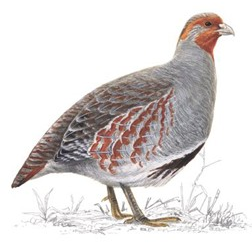 Partridge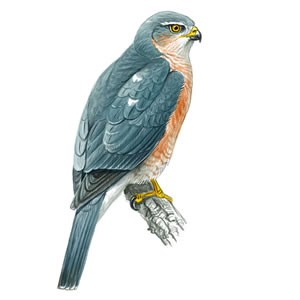 Kestrel
Farmer Gow's has worked hard to increase the bio-diversity of Henleaze Farm through a variety of conservation projects
Hedgerows
Planting, gapping up and careful management to enable them to grow and thicken - providing excellent all year round habitat for wild birds.
Wild Meadow
Fantastic source of nectar for insects and wildflower pollination creating late spring - winter seed source. Also source of high levels insect and invertebrates.
Woodland
We planted a new woodland in winters 2007-9 with the support of a Forestry Commission grant. 1,800 trees and shrubby species.
Henleaze Wood is now home to barn owls, hares, hedgehogs, pheasant, partridge and many other wild birds, insects, mammals, flora and fauna.
Arable reversion to extensive grassland
Returning the farmland to extensive grassland, managed to different sward heights by our cattle, sheep & goats supports an increasing range of insects and ground nesting wild birds.
The success of our efforts may be evidenced through its increasing wild bird population. In 2022 we recorded 64 wild bird species living/visiting the farm. The 38 species listed below have been witnessed to be living and/or feeding on the farm.
The RSPB has divided the UK's wild birds into three categories of conservation importance - red, amber and green.
RED is the highest conservation priority, with species needing urgent action. AMBER is the next most critical group, followed by GREEN.
50% of the wild bird species living and feeding at Farmer Gow's are on the RSPB's Red or Amber lists.

RED - endangered
Fieldfare
Grey Partridge
House Sparrow
Lapwing
Linnet
Redwing
Skylark
Song Thrush
Starling
Yellow Wagtail

AMBER
Barn Owl
Dunnock (Hedge Sparrow)
Kestrel
Reed Bunting
Short-eared Owl
Swallow
Wheatear
Yellowhammer

GREEN
Blackbird
Blue Tit
Buzzard
Chaffinch
Carrion Crow
Collard Dove
Goldfinch
Great Tit
Greenfinch
Jackdaw
Long Tailed Tit
Magpie
Pheasant
Pied Wagtail
Robin
Rook
Sparrowhawk
Wood Pigeon
Wren